Los Angeles is a diner-loving town, and while some of our best examples are decades old, Googie landmarks and the kind of greasy-spoon dives that no $15 egg plate can ever outshine, that doesn't mean Angelenos don't love a modern diner. Especially when it's brought to us by one of L.A.'s most creative kitchens.
As of last weekend, All Day Baby now takes up a bright corner of Silver Lake's southern stretch of Sunset Boulevard. It's a chipper and sunny nouveau diner and the second restaurant from the team that brought us Koreatown gem Here's Looking At You. It's the kind of spot where breakfast runs all day long, the grits come topped not just with shrimp but a shrimp bolognese, the Nashville hot sandwich is made with catfish and not chicken, and the bakery case is turning out some of the most blessedly L.A. pastries we've seen all year. It's also one of our favorite new spots in town.
Chef Jonathan Whitener and pastry director Thessa Diadem head up a menu that feels a perfect complement to HLAY, which they also run with Lien Ta, who oversees much of the two restaurants' day-to-day management. At All Day Baby, the trio riffs on their vibrant and globe-trotting menu of HLAY with even more colorful subversion of the classics, building the kind of diner dreams are made of: white bean dip involves blueberry dukkah; French toast comes sweetened with pineapple jam and decadent with rum butter; biscuit breakfast sandwiches arrive slathered with strawberry jam; and, for those of us who like our vegetables with a twist, fried Brussels sprouts come tart with malt vinegar and miso mustard.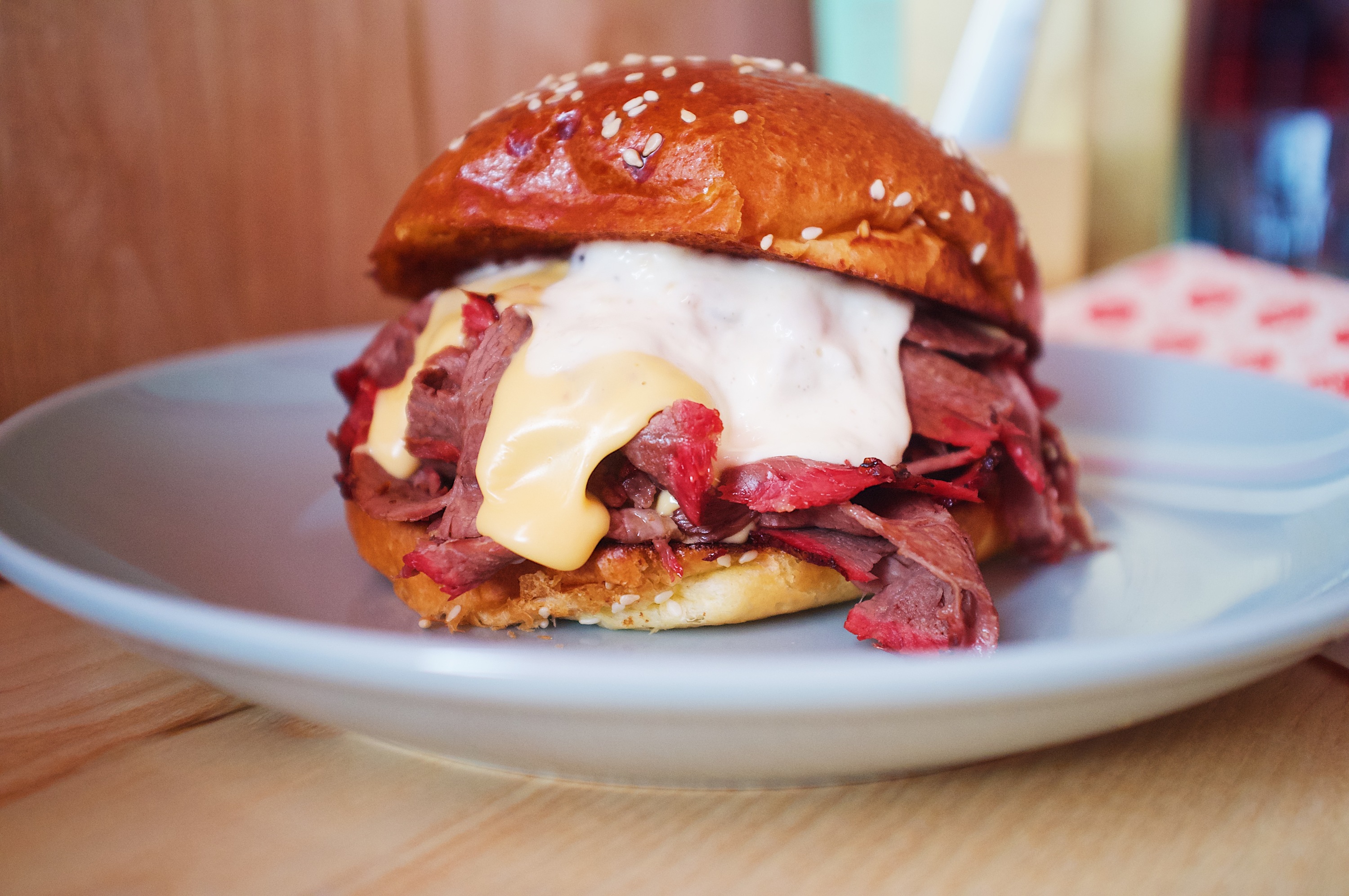 Smoked meats are a specialty here, whether they find their way onto sandwiches (thinly shaved beef with queso and horseradish cream), DIY tacos (pork belly with mustard greens) or entrée plates (a whole or half chicken with charred lemon).
Just as worthy of attention is Diadem's pastry case, which churns out rows of spiced coffee buns, hazelnut blondies, chocolate cakes featuring Vietnamese-coffee, and an array of conchas in a nod to Los Angeles: a strawberry jam variety, some stuffed with bay-leaf crema, others involving Thai-coffee jam.
If your sweet tooth leans liquid, milkshakes can be made with alcohol, and the cocktails are just as fun as the rest of the menu: negroni floats, topped with vanilla ice cream and orange blossom honey; boozy horchata; sweet tea sporting Japanese whiskey; a Jack Daniels slushie featuring sarsaparilla syrup; and a fountain-drink classic, Orange Bang, done up with white rum and marigold liqueur.
The new spot is cozy, split between an intimate dining room and the adjacent bar area, which also offers the full menu, but All Day Baby plays to its seating limitations: The bakery case is also where you can find some killer to-go items such as sandwiches stuffed with farm-fresh sprouts, cheeses and house-smoked meats, and there's a larger pick-up program in the works. Soon enough you'll be able to order whole smoked chickens and other goods to take home.
For now, you can stop by for breakfast and lunch as the team rolls out its expanded menu, and most likely in January, you'll be able to stop by for evening and late-night hours. Until your visit, take a peek at a few of the dishes you can find there: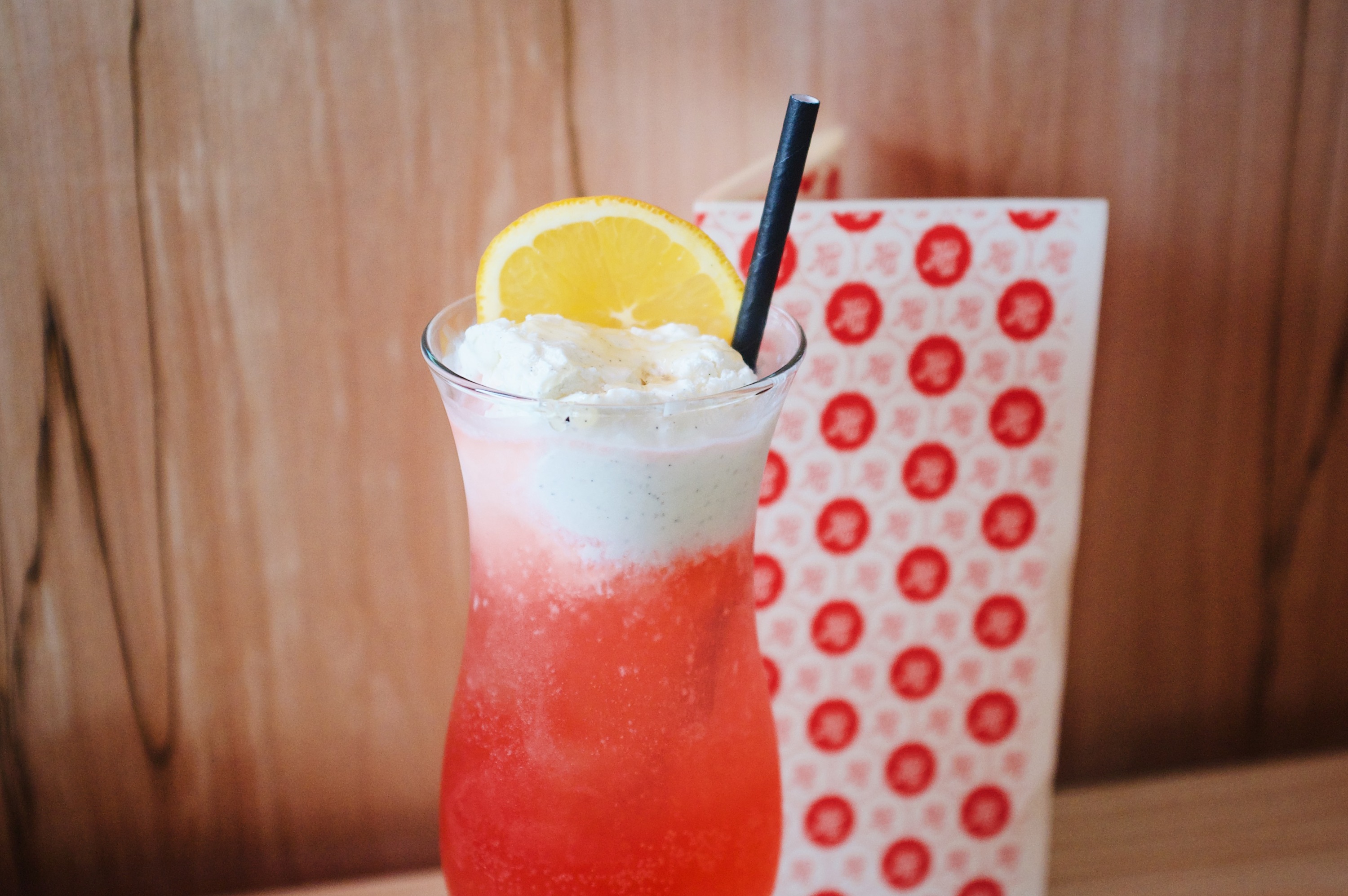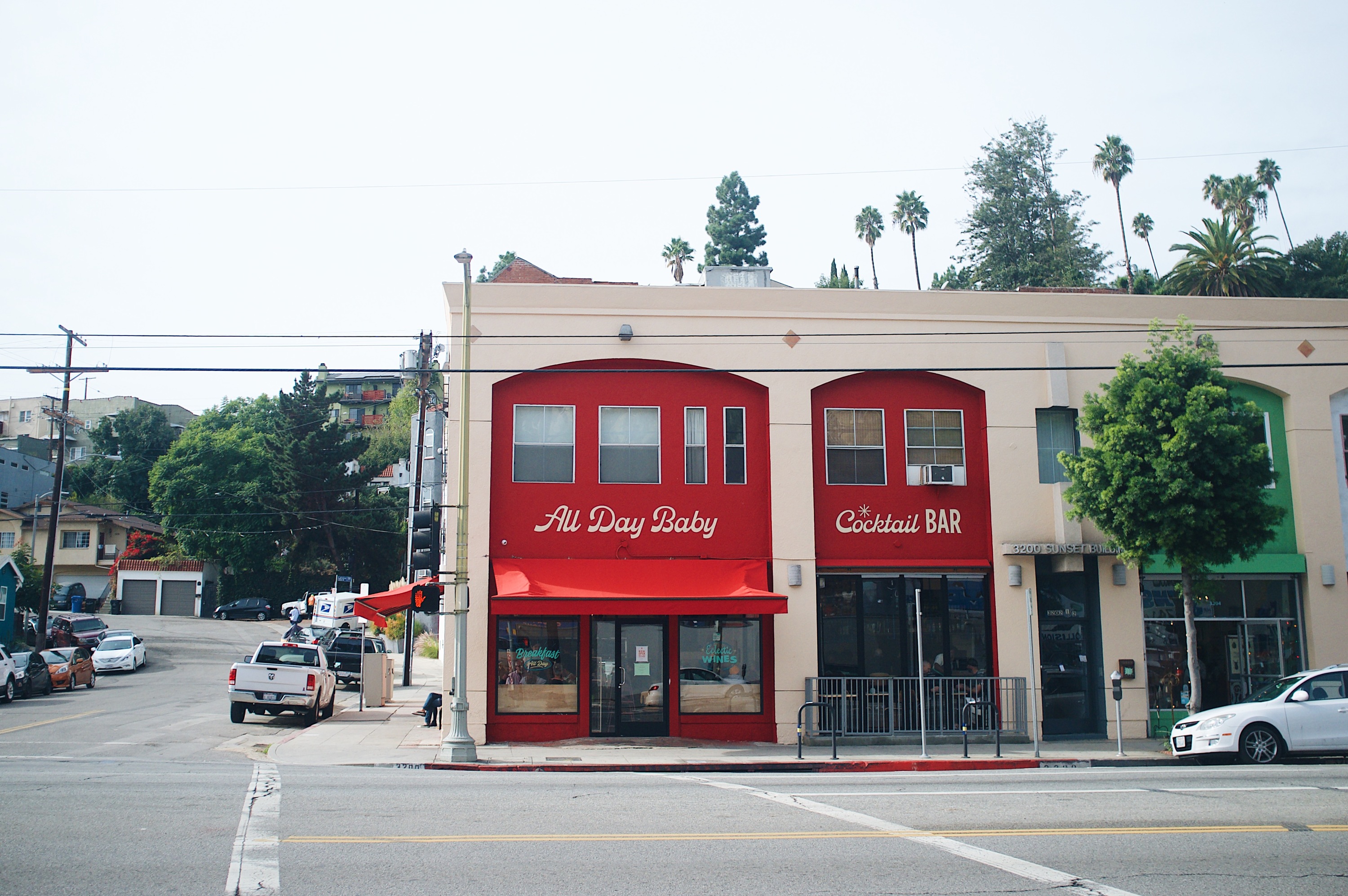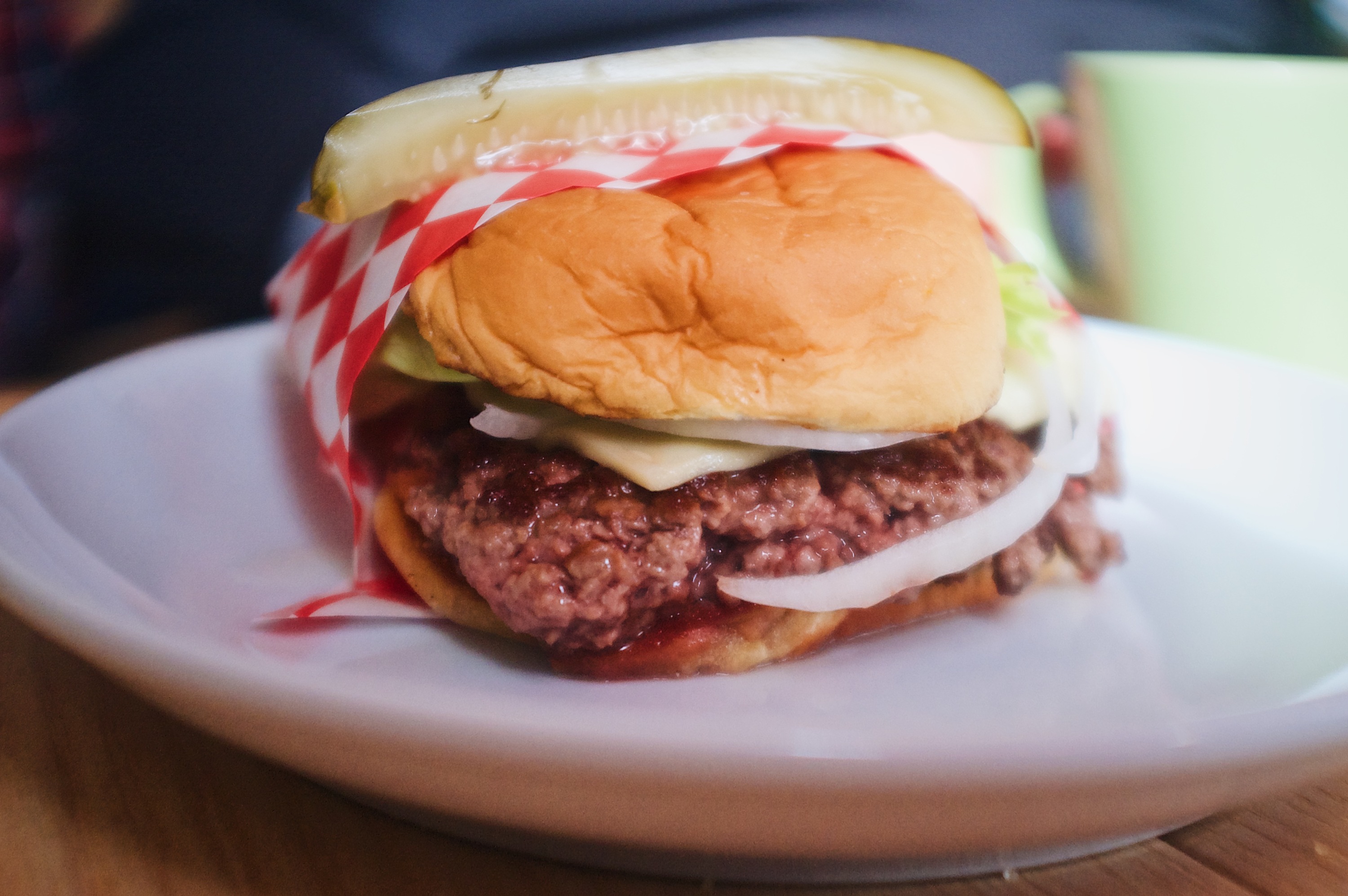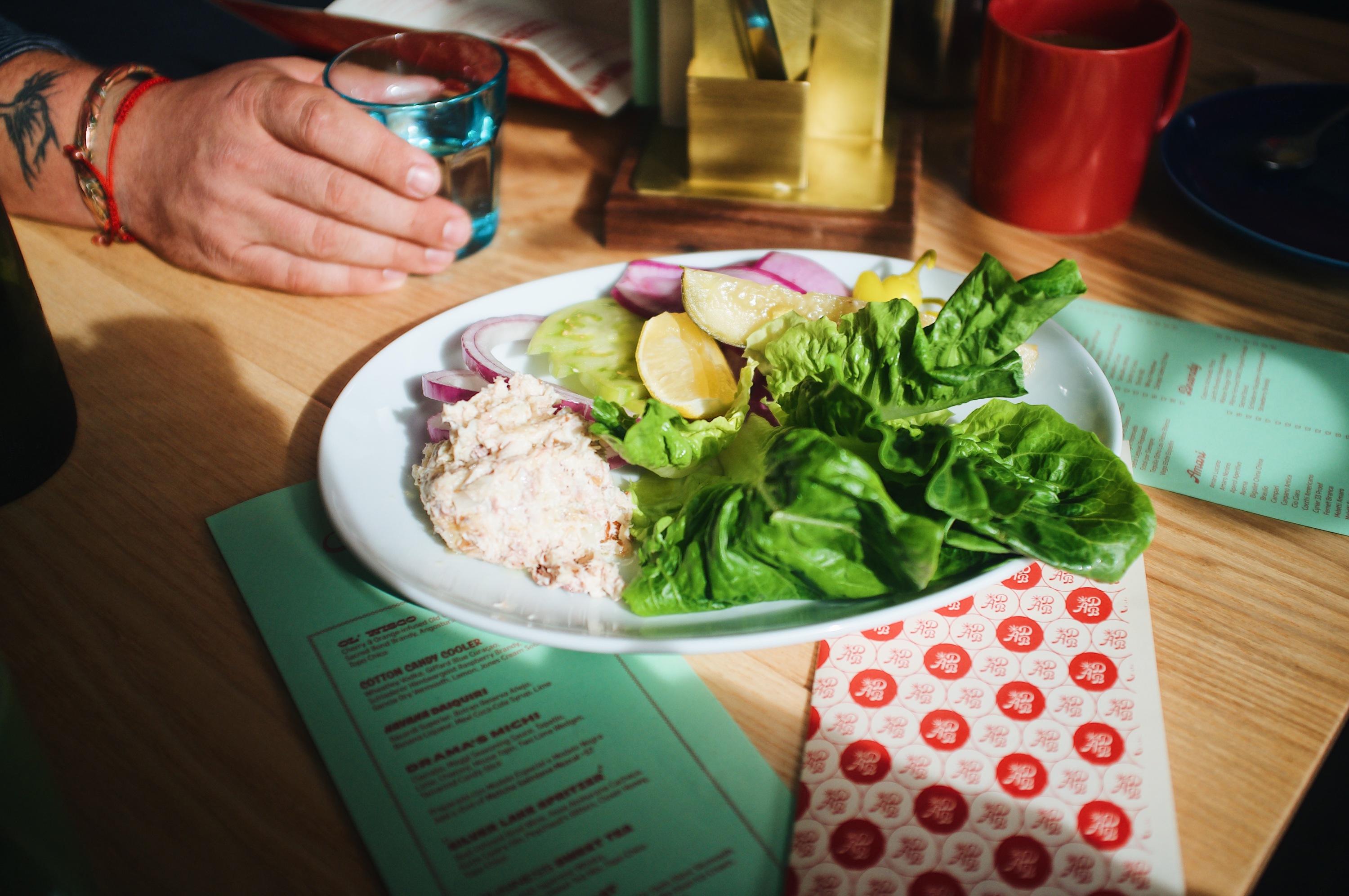 All Day Baby is now open in Silver Lake from 8am to 3pm daily at 3200 Sunset Blvd, with extended hours to come in the next few weeks.