If you're here, don't worry. Perhaps you're an amazing person, who, due to certain events, needs a last-minute Valentine's Day present that won't get you dumped. Perhaps you don't even need a gift for your beloved, but for a parent, aunt, or frenemy (in a platonic way, weirdo). Or maybe you're a meh person who needs to expend just enough brain cells to ride out this most brutal of Cuffing Seasons. We tip our beanies to you all.
The following V-Day gifts thrive at the time-sensitive intersection of thoughtful indulgences, and affordability; uniqueness, and wide appeal. They promise to arrive in seven days at the absolute most (if not overnight or instantaneously). Some are sensual, low-key, and boozy; others are environmentally minded, practical, and not-so-secretly self-serving (because a gift of sweet sheets for your boo is also a gift for you); and others yet are a little out there, for those of us who like the road less-traveled. Most importantly, they ooze of care that will last beyond V-Day, and save you from creating one of those handmade coupon books that should be prohibited beyond 6th grade (who TF wants to "redeem a hug"?). From our long-standing relationship people to the fresh love bugs, mosey on over. The ice gets much thicker here.
---
A crazy sexy cool chef's knife
A big sharp knife… romantic? We dare say yes. It can be a turnoff watching your beloved trying to hack apart an onion with a blunt-ass IKEA number that they've had since college, but watching them slide through tomatoes like they're butter with this Material chef's knife? Wowza. Is giving your honey a murder weapon a little bit Patrick Bateman? Maybe. But being a good cook is our kink. Huckberry is currently offering this exclusive color of the popular brand's best knife, and they've also got super-fast shipping on lock so you'll get in time for V-Day.
Material 8″ Chef's Knife, $75 at Huckberry
All the beans you've yet to love
Much like art done by kids, it is (almost) impossible for coffee to suck. Sure, some will be technically better (queue up that video of Marie Kondo teaching parents to part with their babies' sub-par art), but it will always be Basically Good, which makes coffee a fail-proof V-Day gift. This artisanal subscription doesn't toss you random beans, but takes note of all your flavor town needs via an extensive questionnaire, and woos you with beans from the nation's top roasters.
Gift Coffee Subscription, $60 at Trade
The gift of telepathic communication with their pet
This is not a drill. For just $12.99, you can give your loved one the greatest gift of all: the skills to read their dog's (or cat's) mind. Yes, this is an actual online course (with a four-star rating!) offered by Udemy, and it's absolutely perfect for the animal-lover who spends every morning cooing at their French bulldog. In fact, since they'll know how to communicate telepathically, maybe they can stop tormenting us all with that baby voice.
Communicate With Your Animal Telepathically online course, $12.99 at Udemy
A fancy candle that moonlights as sex wax
This jojoba soy boy is earthy and minimalist in design, manufactured in New York, and would definitely only text you back in lowercase letters. But just when you think you have it figured out, you light its 100% cotton wick (TBH a better thread count than your current sheets), and it melts into a hydrating massage oil. Get you a candle that can do both.
burn no. 0, $15 at Maude
Or maybe a candle that you promise is actually a #vanlife vacation?
Say you and your S.O. have been knocking boots since before way before Sean Spicer joined the cast of Dancing With the Stars, and this year, they want something big. A statement gift. Maybe a trip to a romantic cabin where you can share a bottle of whiskey and get into a fight over a jigsaw puzzle, then have great makeup sex in the morning. But vacations require planning, and here you are less than a week before Valentine's Day, scrounging for gift ideas. The solution: Buy them one of these fabulous-smelling candles from Good Well Supply Co. that is themed like Muir Woods or Zion or Yellowstone, then tell them that what it represents is the trip you're going to plan together to that destination. Bingo—for just $36, you're the best gift-giver in the whole world, and it looks like this was all on purpose.
Muir Woods candle, $36 at Huckberry
A Jurassic Park bouquet
This. This always works. But it works even better when your flowers say, "let's make out in the wetlands" instead of "It's me, generic red roses. Again." Urban Stems is a master at making bouquets that feel like they were rolled out of a Luca Guadagnino film (RIP Call Me By Your Name), including many options under $100, and offers a very detailed delivery breakdown to make sure they arrive exactly when you need them to be in the hands of someone whom you might not love, but definitely want to impress. They'll be just as beautiful when displayed dry, and come with the vase.
The Juneau, $95 at Urban Stems
A natural wine club we can actually afford
We love natural wine for the lack of chemical gunk and reduced sulfites, but especially because its OG winemakers consider tannins and buttholes equal fodder for wine club talk. This subscription by MYSA is big on featuring bottles from indie winemakers, and comes with "personalized information on the producer, notes on the wine, serving suggestions, and (our favorite part) food pairing suggestions." A great gift for Virgos, and anyone whose love language is label-making.
Natural Wine Club, $84.95 at MYSA
Surf 'n' turf that will show up on your doorstep
There's that accurate but kind-of-gross-if-you-think-about-it saying that the best way to one's heart is through their stomach, and putting aside the mental butchery, it's true that if you wanna impress your date, you'd best figure out what they love to feast on. This set from Crowd Cow comes with two lobster tails and two filet mignon for lock 'n' load surf 'n' turf, so much better than Sizzler, no wait for delivery, and perfect for enjoying with a bottle of natty wine (or some ice-cold martinis).
Sweetheart surf 'n' turf, $60 ($70.58) at Crowd Cow
The promise of endless ice cream
The shipping is going to run a little too tight with most mail-order ice cream, so at this point it's better to gift a subscription—maybe a hefty one that feels artisanal. McConnell's Fine Ice Cream's is one of the best creameries in the United States, but still operates from the pearly udders of California cows, or something, and they offer a "Pint of the Month" subscription that delivers not one, but three different flavors in your monthly subscription package. McConnell's truly has flavor profiles for everyone, from the uncle who uses "lunch" like a verb (see: Earl Grey Tea and Shortbread Cookies) to the lover who once saved a feral kitten from a silo (Cookie Dough). The creamery even gives you a little certificate to print out, so you're not actually empty-handed on V-Day proper.
Pint of the Month: 3 Month Membership, $144 at McConnell's Fine Ice Creams
A romantic greeting from Insane Clown Posse
Has it felt like things in the world have gone terribly wrong the last five years? Yes. But have certain things also gotten better? Definitely. Take, for example, the fact that we now have access to Cameo, probably the most amazing online service ever that we must never take for granted. For less than the cost of a moderately irresponsible night in Reno, you can have Insane Clown Posse tell your boo just how much you care. Or, if you're content with just Violent J or Shaggy 2 Dope individually, you'll shave off about half that price. But if your special friend is a reality TV junkie instead of a Juggalo, you're in even more luck, since Flavor of Love cast-offs and Vanderpump Rules cast members are surprisingly affordable on the app. Sure, all these Cameos cost money, but this type of gift is priceless.
Cameo video of Violent J, $135 at Cameo
Black satin sheets because why the hell not?
Are they a joke? Not a joke? See your S.O.'s reaction, then play it off from there. Is there any other gift, ironic or otherwise, that is so very guaranteed to get you laid for just $32? (We cannot guarantee you will not get dumped for giving these if your partner has a lousy sense of humor. But if that's the case, why are you dating them?) Plus, everyone under the age of 35 needs more sets of sheets.
Black satin sheets, $31.95 at Amazon
This bottled Mediterranean summer, c. 1976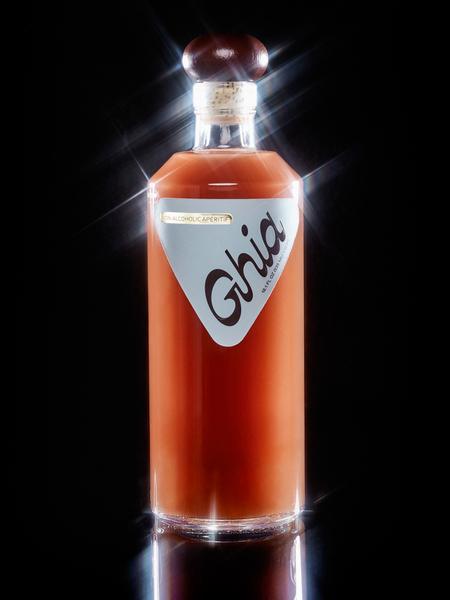 We've already written a sonnet to this non-alcoholic apéritif, along with a smorg of the best non-alcoholic spirits out there, but "Ghia" gets an encore, because, look at it. They've bottled the pulse of the retro Amalfi Coast with a 'spirit' that reviewers say "It reminded me a bit of Campari, but better!!!" They also offer sweet add-ons like edible flowers, and a bunch of drink recipes.
Ghia, $33 at Ghia
A workshop to keep your quarantine children alive
The Baker. The Dissacociater. The Gardener. There were so many overlapping, Early-Quar Avatars that somehow aged us 10 years in 2020 alone. When they weren't stressing us out, they set us on an idolized pseudo-homesteading path that we actually don't totally want to totally lose. But now that we have a bunch of yeast packets and over-watered cacti, the most nurturing step might be to rewind, and focus on how to care for the dying plant bebes we already have (instead of adding in even more). This workshop is cheap and provides a great foundation for your pathos, and your pothos.
Plants 101 Online Workshop, $20 at The Sill
A four-hour online workshop about Japanese sandwich-making
Maybe your S.O. doesn't have a pet, and so a course about telepathic animal communication wouldn't be of great use to them. So… do they like sandwiches? If they are a true 'wich head, the solution is clear: Get them a Japanese-style sandwich press, and then an accompanying four-hour course about all of the exciting things they can make with it. Is it weird that we think this genuinely sounds amazing? "The recipes that you will get from this course will fit your needs for a delicious sandwich toast," the course description promises. Imagine smoking a bowl, being given a massive pile of bread and cheese and meat, and being able to just make delicious, toasted sandwiches for hours on end. Truly… heaven.
Gotham Steel Sandwich Maker, $19.96 at Amazon
75 Best Sandwich Maker Recipes Cooking Class, $12.99 at Udemy
A bed restraint kit for some chill kink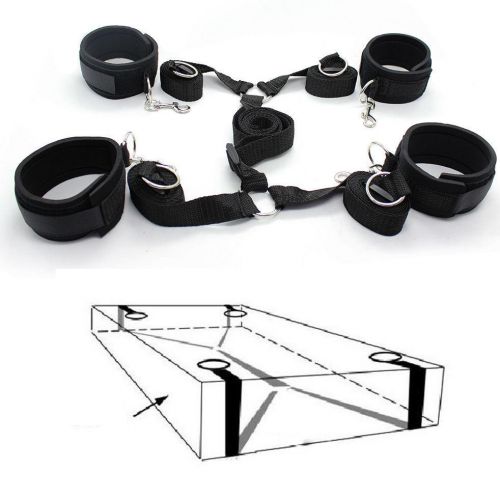 Again… please know your audience while choosing a gift such as this. But if your boo is interested in some light-as-a-feather BDSM, these restraints are the perfect intro to kink. You can also tuck them under your mattress so you don't accidentally leave out anything troubling for the next time your parents come to visit.
Sportsheets Under The Bed Restraint System, $60.30 ($90) at Ella Paradis
Sheets with their own climate plan
Ah… yes… bed. More on that. These silky hemp sheets have been fine-tuned by the folks at Buffy. What's more, the linen company has an extensive Climate Plan agenda that includes using eco-friendly materials, bi-annually off-setting all all CO2 emissions generated from freight and customer shipments, and finally giving you (or your partner) luxurious-feeling everyday sheets. Now we just have to figure out why grown-ass men keep putting their mattresses on the floor.
Soft Hemp Linen Sheets, $249 at Buffy 
A last-last-last-last minute cocktail kit that still feels chic
Let's say you have mere hours until your date's coming over, and you've really blown it this time and still have nothing in-hand. Booze delivery service Saucey is here to the rescue, and will bring you all the très sophisticated ingredients you need for a Boulevardier in as little as 30 minutes. That's right: There's still hope for you even if your partner is literally on their way to your house. You'll get Basil Hayden's bourbon, a bottle of Aperol, and a bottle of Boissiere sweet vermouth all in a neat little set—just mix one part of each with a little simple syrup and a mint sprig, and you're a regular mixologist, you. Good luck, pal.
Boulevardier set, $98.47 at Saucey
---
Your faithful VICE editors independently selected all of the stuff featured in this story. We may receive a small commission if you buy through the links on our site.