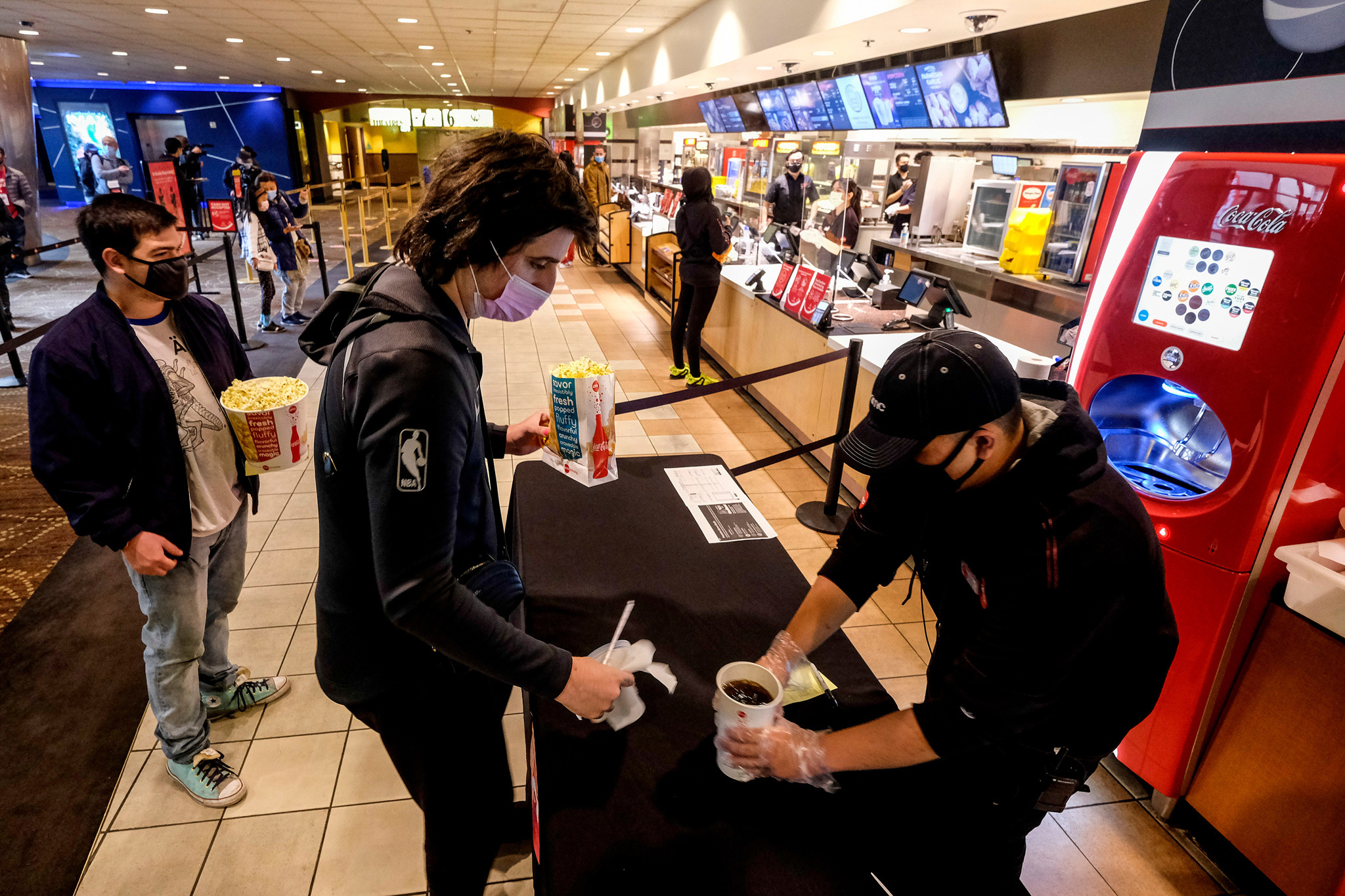 Happy one month since California's full reopening—and a not-so-happy alert that things have started slipping in the wrong direction in the weeks since then.
Due to a significant uptick in Covid-19 cases and the rise of the highly transmissible Delta variant, Los Angeles County will once again require masks to be worn indoors, regardless of your vaccination status. The mandate is set to go into effect on Saturday, July 17 at 11:59pm.
L.A. County public health officer Dr. Muntu Davis announced the news in a press conference on Thursday, and though he didn't offer many more specifics, he said that the mandate should look similar to the one that was in place prior to June 15, with some exceptions in place. That previous mandate allowed vaccinated Angelenos to have small, maskless gatherings indoors but masks were still required in all indoor public settings. The full text of the new health officer order will be posted online no later than Friday.
In late June, Public Health began to recommend—but not require—that all people begin wearing masks indoors again regardless of whether or not they've been vaccinated. At that time, L.A. County was reporting around 250 new Covid-19 cases per day; that number has now risen to more than 1,000 per day, with 1,537 new cases reported on Thursday. In addition, hospitalizations have started to increase, while the county's vaccination rate has edged barely upwards; 61% of county residents 16 or older are currently fully vaccinated.