NEWYou can now listen to Fox News articles!
James Corden will leave the "Late Late Show" next spring after over eight years as host.
"It's been a really hard decision to leave because I'm so immensely proud of the show. I'm thrilled to be extending [for a year]," Corden told Deadline in a statement. "I always thought I'd do it for five years and then leave, and then I stayed on. I've really been thinking about it for a long time, thinking whether there might be one more adventure."
Corden's contract was set to expire in August, but he renewed his deal with the network until spring of 2023.
JAMES CORDEN TO CHANGE 'SPILL YOUR GUTS' SEGMENT AFTER ONLINE PETITION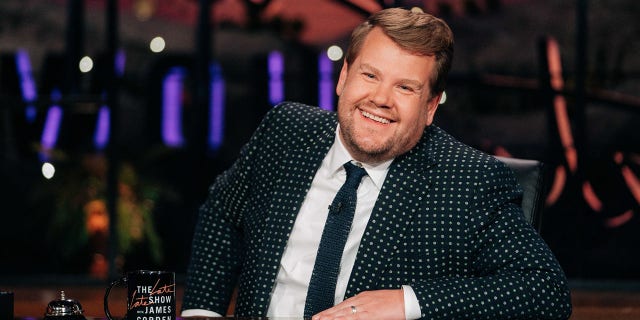 "Seven years ago, James Corden came to the U.S. and took television by storm, with huge creative and comedic swings that resonated in a big way with viewers on-air and online," said George Cheeks, president and CEO of CBS, in a statement obtained by Fox News Digital.
He continued: "From 'Crosswalk the Musical' to the legendary 'Carpool Karaoke,' and every unique comedy segment he introduced, James has truly reimagined many elements of the late night format. He has also been the consummate network showman, entertaining audiences from his nightly perch at Television City as well as the Tony and Grammy stage.
JAMES CORDEN MOCKS JADA PINKETT SMITH WITH 'WE DON'T TALK ABOUT JADA' PARODY
"In my two years at CBS, I've had the privilege to see James' creative genius up close and experience his valuable partnership with CBS, both as a performer and a producer. We wish he could stay longer, but we are very proud he made CBS his American home and that this partnership will extend one more season on 'The Late Late Show,'" the statement concluded.
The "Oceans 8" actor explained his decision to step away from the show during a monologue on Thursday's episode.
"Before we go to break, I have some news of my own to share with you. Seven and a half years ago, I started hosting the show and there's no other way to put it, it has changed my life. I love it. I love all the people that work here. I am so proud of what we've achieved. It's been beyond my wildest, wildest dreams. So I am happy to announce today that I've signed a new contract to carry on hosting 'The Late Late Show,' Corden said to applause before urging the studio audience to "hang on" as he wasn't yet finished delivering his point.
JAMES CORDEN TO CHANGE 'SPILL YOUR GUTS' SEGMENT AFTER ONLINE PETITION
"That's really only half the story on this one. The other half – the sad news is I've decided to sign for one more year on the show and that this will be my last year hosting 'The Late Late Show,'" Corden continued. "This will be my last year hosting the show. You know, when I started this journey, it was always going to be just that. It was going to be a journey, an adventure. I never saw it as my final destination, you know. And I never want this show to overstay its welcome in any way."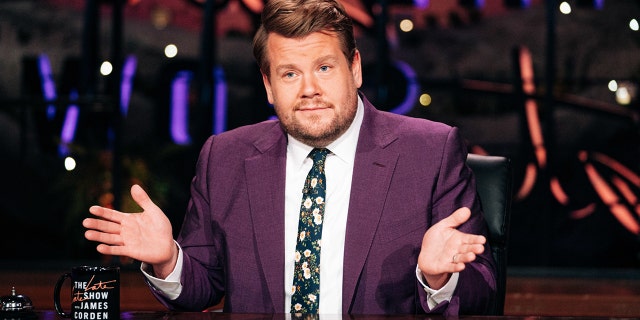 Added the host: "I always want to love making it and I really think in a year from now, that would be a good time to move on and see what else might be out there. Okay. But I got to tell you, we're not leaving today. We still have a year to go. And we are all determined to make this the best year we have ever had making this show. We are going to go out with a bang."
CLICK HERE TO SIGN UP FOR THE ENTERTAINMENT NEWSLETTER
Corden, who is known for sketches like "Carpool Karaoke" which has featured the likes of Adele, Justin Bieber and more, has hosted the late-night show since 2015, taking over for Craig Ferguson.
It's unclear what Corden, 43, will do once his contract expires, but he will address his exit during Thursday's monologue.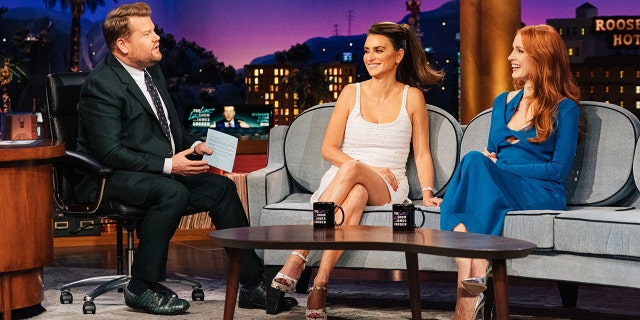 In December, Corden spoke about his next move, noting that the talk show wasn't a "final destination" for him but more of a "stop on a journey."
CLICK HERE TO GET THE FOX NEWS APP
"I'm so conscious of wanting it to always be fresh," he told Variety. "I want it to always be fresh and alive. And in the same token, I never really saw this job as a final destination. I saw it as a stop on a journey. So I honestly don't know the answer to that."
Reps for Corden did not immediately respond to Fox News' request for comment.
Fox News' Larry Fink contributed to this report