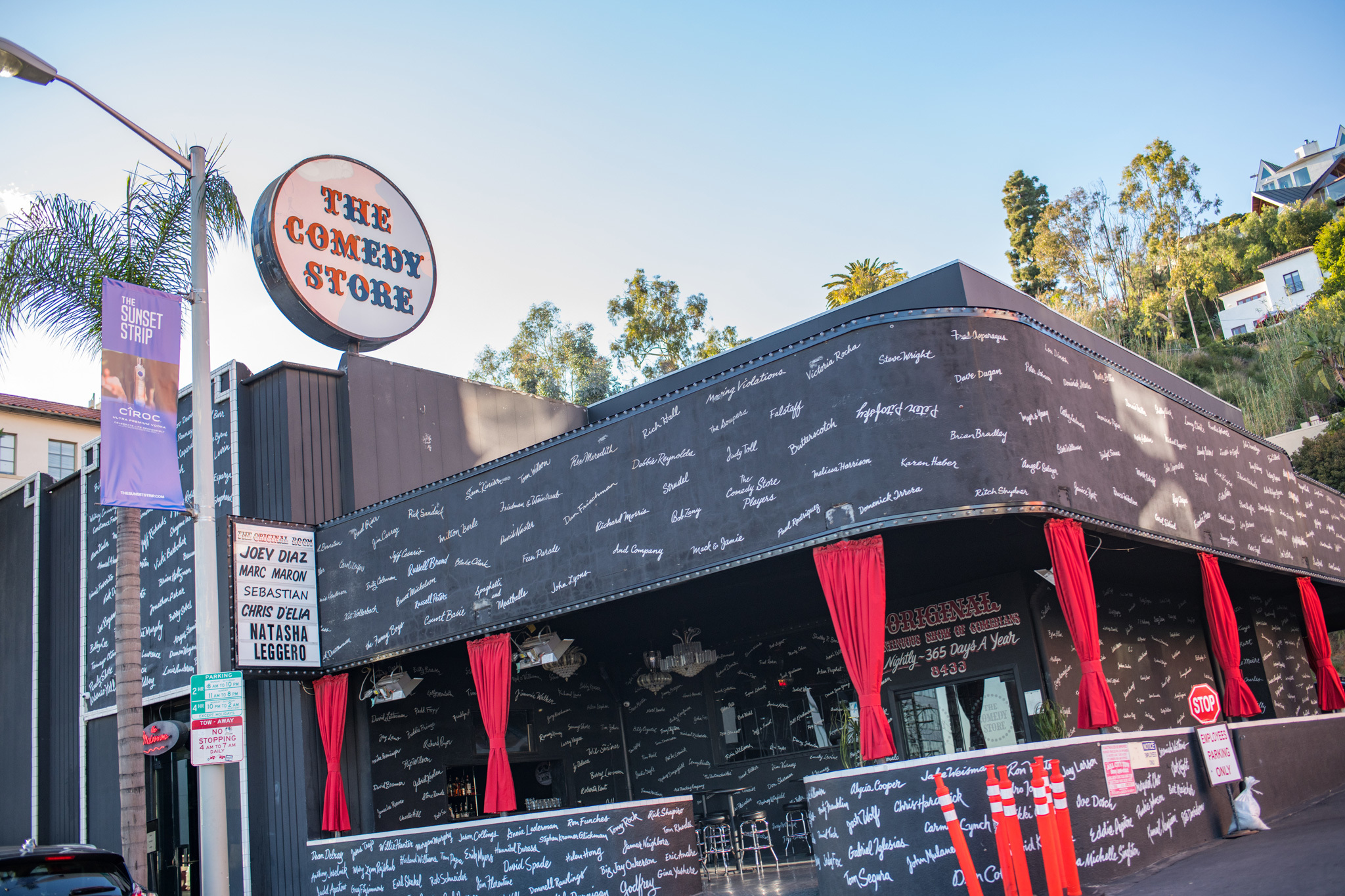 As the Delta variant has sent cases of Covid-19 and resulting hospitalizations to levels not seen in months, some Los Angeles bars and clubs decided to move beyond the county's mask mandate and instead require that all visitors present proof of their vaccination status. Now, the City of Los Angeles has taken its first steps toward a similar measure.
On August 4, council president Nury Martinez and council member Mitch O'Farrell introduced a motion that would require most Angelenos to be vaccinated in order to enter most public indoor spaces like restaurants, shops, gyms and movie theaters (New York had just announced a similar measure the day before). Then on August 11, the council voted 13-0 to advance the motion to the city attorney, which is now tasked with drafting an actual ordinance.
In other words, nothing's changed quite yet and there's a whole lot we don't know, but the city has set things in motion. We'll update all of the info below as the ordinance moves through the legislative process, but here's what you need to know right now.
Where would proof of vaccination be required?
The motion specifically calls out restaurants, bars, retail establishments, fitness centers, spas, stadiums, concert venues and movie theaters. But there aren't really any other details yet, other than that it would likely extend beyond just those businesses.
On the flip side, O'Farrell says the ordinance won't deny unvaccinated Angelenos access to food, medicine and other essentials, so it's safe to assume this wouldn't apply to places like supermarkets and pharmacies.
To whom would the ordinance apply?
All eligible Angelenos (that's anyone 12 and older) would need to present proof of having at least one dose of the vaccine. And yes, that means it's not necessarily mandating that people be fully vaccinated, but rather have at least one dose (in the case of the two-dose shots).
What about the rest of L.A. County?
The L.A. City Council's ordinance would only impact those businesses within the city limits—which leaves out the bulk of county. But on August 10, the L.A. County Board of Supervisors voted in favor of a similar motion to "explore" the option of vaccinations for indoor spaces, with a report on its options due back in two weeks.
Back at the city level, council member Paul Krekorian was adamant about the city moving in lockstep with the county, pointing out that such ordinances wouldn't matter if you could cross the street from North Hollywood to Burbank and find different rules.
How will this be enforced?
🤷
But in all seriousness, that's one of the major details that the city says it still has to sort out. If it's at all like masking rules, expect it to be something that empowers businesses to refuse service to those who don't comply rather than something that the city itself aggressively enforces.
What counts as proof?
Again, this hasn't been detailed yet, but in addition to the CDC paper card, both California and L.A. County offer digital proof of vaccination.
Could you show proof of a negative Covid-19 test instead?
Though some similar government policies have presented a "vaccine or negative test" requirement, there's no indication yet that a recent negative test could be used instead.
When will this be implemented?
There's no timeline yet. The council has directed the city attorney to draft an ordinance, as well as to seek input from impacted businesses and to solicit feedback from parents and pediatricians.
How long would it be in place?
That's yet to be outlined, but council member Bob Blumenfield said that, as essentially an emergency order, it's not indefinite and would ideally be linked to the infection rate or be subject to review every certain number of days.
Will this actually be implemented?
See the shrug emoji above. But in terms of whether this has a chance, legislatively speaking: Before the motion's passing vote, eight council members spoke strongly in favor of requiring proof of vaccination—which would be enough of a margin to pass the final ordinance.
When the motion was first proposed, the L.A. Times reported that a spokesperson for Mayor Eric Garcetti (who ultimately signs off on anything) said that there was "no such mandate recommended or planned at this time," but by later that day an updated statement said that "he isn't taking anything off the table." If the mayor does veto it, the council could override that with the support of 10 members.
As for legally, the council fully expects to be sued over the ordinance (given that callers in the public comment period referred to it as "segregation" and "weirdly cultish" and compared it to "1938 Germany," that seems like a pretty likely scenario). "This needs to be bulletproof," Blumenfield said. "We need to do things right, but we also know that we will be sued." In anticipation, council member Paul Koretz cited unsuccessful legal challenges to vaccine mandates at Houston Methodist Hospital and Indiana University, as well as similar policies in place at UC and CSU schools.