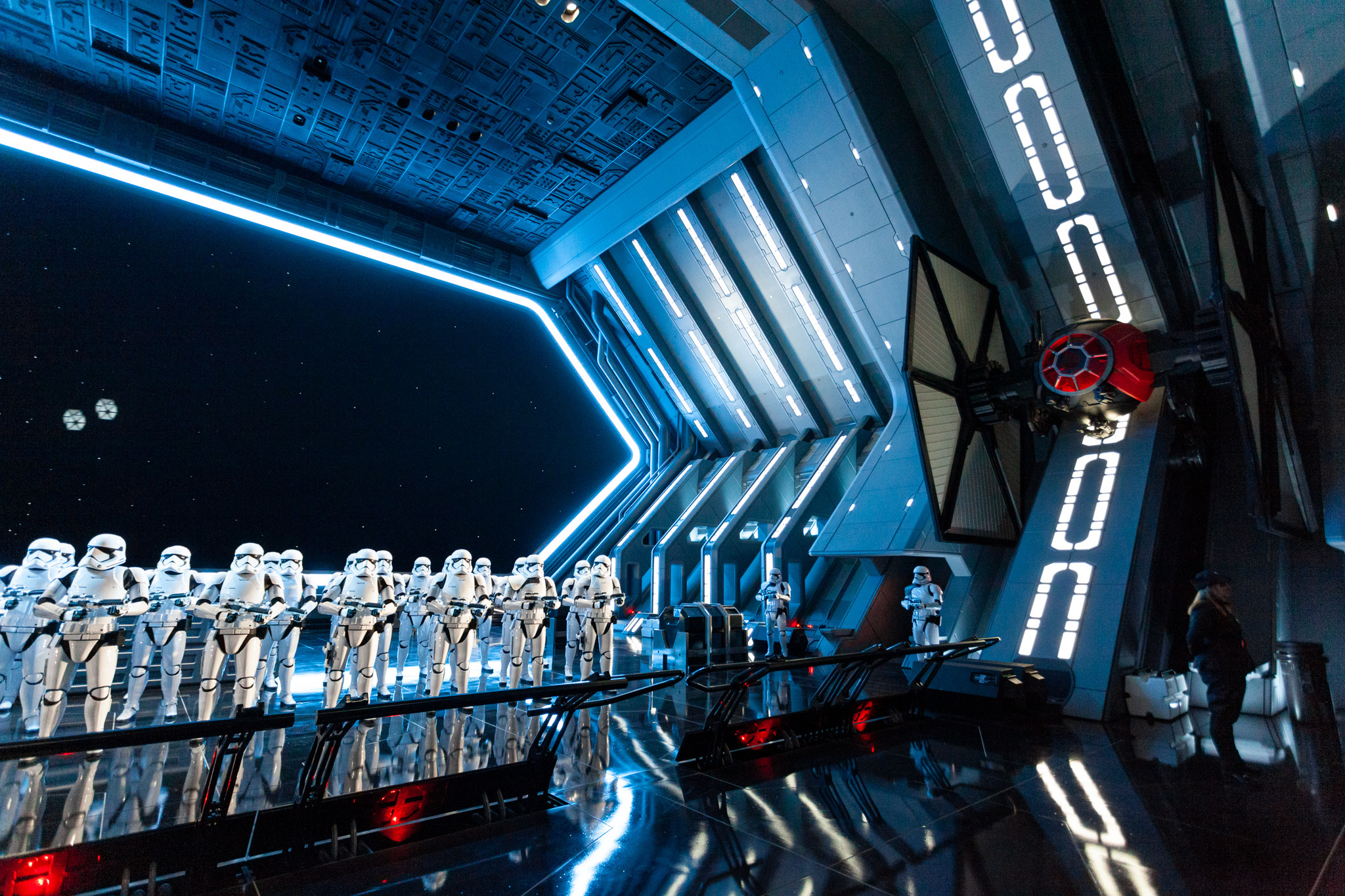 Earlier this month, California announced a more lenient pathway for theme parks to reopen as early as April 1, and now the biggest park in the region has set a firm date to open its gates.
After a statement earlier this month that generally eyed late April, Disneyland announced that it'll officially reopen on April 30, rides included. Reservations will be required and, in accordance with the state's theme park guidance, attendance will be limited to California residents.
In a post on the Disney Parks Blog, the company outlined its reopening procedures for its pair of theme parks and they're pretty similar to its postponed plans from last June (aside from the fact that the park's annual pass system has been retired since then). Reservations will need to be secured through a yet-to-be-detailed system. Limitations on gatherings means there will be no parades or fireworks, but you will find some physically distanced character photo ops. Though the post doesn't explicitly mention the "m" word, masks will of course be required, per state and local rules.
There's not a full list of what exactly will and won't be open across Disneyland and California Adventure (and some fine print notes that experiences are subject to limited availability or closure), but the announcement specifically calls out the return of Star Wars: Rise of the Resistance, which was only open for two months before the park temporarily shuttered, and the Incredicoaster—just try not to scream, as the California Attractions and Parks Association recommends. The announcement also doesn't make any mention of the still-to-open Avengers Campus, which was initially slated for summer 2020, but it does say that Snow White's Enchanted Wish, a reimagined version of the Fantasyland ride, will make its debut. In addition, the Grand Californian Hotel will reopen on April 29.
Other SoCal theme parks have hinted at reopening windows (Knott's Berry Farm in May and Six Flags Magic Mountain sometime in the spring), but Disneyland is the first one so far to put a specific date on it. It's possible that by the time Disneyland reopens, Orange County will have moved from the state's red reopening tier to the less-restrictive orange tier, which would allow the park to bump its capacity up from 15% to 25%. Until then, expect Knott's, Universal and Disney to continue their ride-free tasting events, though for the latter, the sold-out Touch of Disney will wrap up on April 19.
Most popular on Time Out
– 5 things to look forward to when the Academy Museum opens this fall
– Is L.A. still one of the world's best cities? Help us find out.
– 6 installations to see at Desert X 2021
– Some California theme parks and baseball stadiums could reopen by April 1
– Movie theaters can finally reopen in L.A.—here's what you can expect