Just for you! In one of the city's most surprising restaurant comeback stories, Irv's Burgers reopened last Friday with proprietor Sonia Hong's iconic paper plate doodles and messages in tow.
Now located at 7998 Santa Monica Boulevard in West Hollywood (half a block from its original location), the septuagenarian burger stand will offer its longtime double cheeseburgers and pastrami sandwiches, plus a slate of newer, equally all-American items under new culinary director Armen Piskoulian of Oui Melrose. Think hot dogs, tuna melts and milkshakes, plus a charitable add-on known as Brady's Way that donates $1 from each sale to Children's Hospital Los Angeles.
First established as Queen's in 1946, the original burger stand served countless celebrities, West Hollywood locals and tourists along a stretch of the historic Route 66—which in this part of town runs along Santa Monica Boulevard. (Today, the structure itself still exists in front of Conservatory.) The stand took on the name of Irv's Burgers in 1970, after then-new owner Irv Genis, and attracted the likes of Jim Morrison and Janis Joplin.
Thirty years later, Hong and her family took over the stand from Genis, with the former becoming a local celebrity in her own right for her friendly hospitality and adorable paper plate drawings. They faced eviction from Irv's original location in 2013, relocation a year later (to a storefront next door to its current spot) and closure in 2018 after failing to gain traction. Now, a newer, more resilient Irv's Burgers (à la Sonia) is back, thanks to a partnership with Off the Menu founder Lawrence Longo and Piskoulian's menu additions.
Although Irv's 3.0 now features limited indoor seating, plenty of branded apparel and third-party delivery (Postmates/Uber Eats), much of the iconic roadside burger experience is the same as ever—the unforgettable Sonia herself included.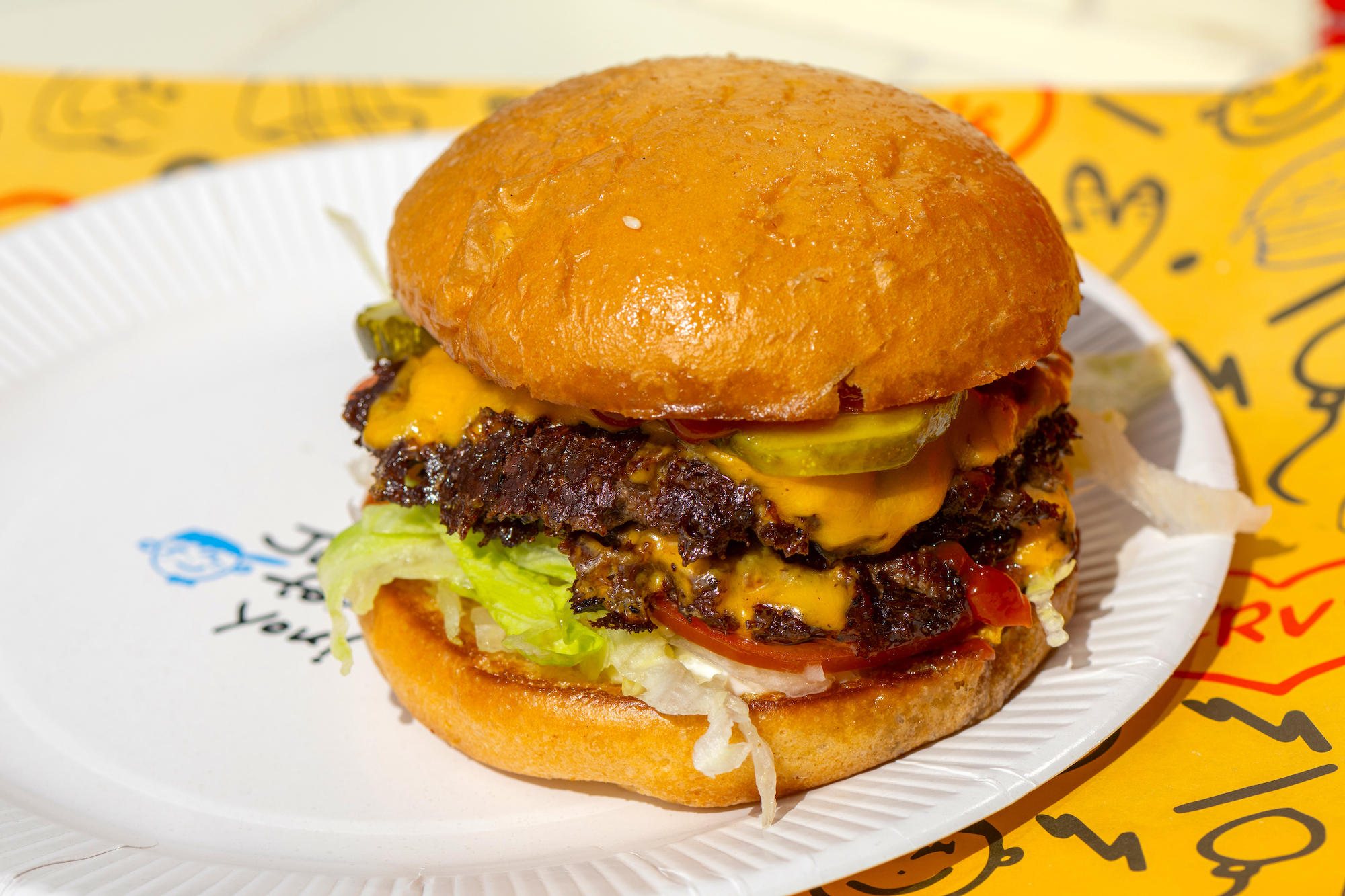 7998 Santa Monica Blvd, West Hollywood. Mon–Thu 11am–10pm; Fri, Sat 11am–midnight; Sun 11am–10pm.